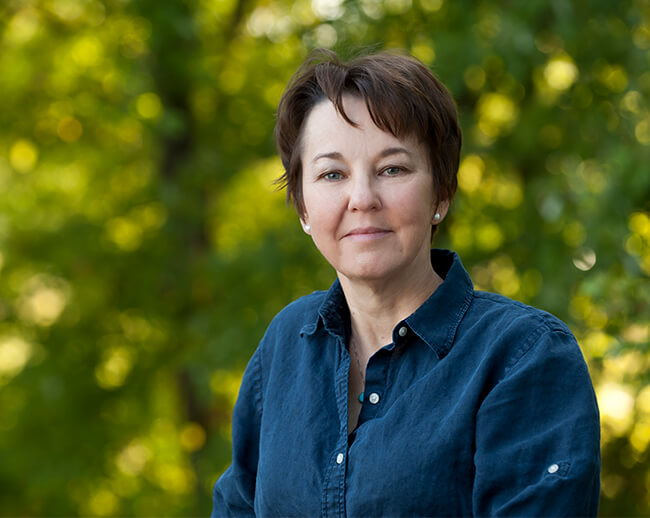 I'm Anna Sobaski
Finding harmony between healthy and delicious

★ Gluten-free
★ KETO friendly
★ LowFODMAP Compatible
About Me and My Odyssey
Health Challenges Turned into Opportunities
My search for healthy, exceptionally flavorful food has a long history.
I was just 16 when I was diagnosed with Type 1 diabetes—a shock to me and my parents. It required new lifestyle choices, including changes to my diet. Years later, in 1999, I received another shock—a diagnosis of Celiac disease. My food choices became even more limited.
Bread was one of my favorite foods and I refused to accept the gluten-free options then on the market. I wanted to wake up in the morning with that warm and comforting smell of toast—that smell that would instantly make my day happier.
That's when I decided that my personal challenge was to create gluten-free bread that would be the envy of even traditional bakers.
I immediately enrolled in the Natural Gourmet Institute for Food and Health Cooking School in New York City. As a then-recent recipient of an MFA from the Maryland Institute College of Art, I was eager to apply my creativity to the world of food.
My First Venture
I built a gluten-free bread business named after myself, Breads from Anna, which I started in 2004 and sold in 2016. I left the company in 2018, realizing that the business details of working with a high-volume market had become too consuming. After doing this for 14 years, I soon missed working directly with suppliers and small quality producers. I missed the opportunity to develop new products, and I wanted to communicate more personally with my customers.
Using the skills I had cultivated over the years seemed obvious, yet I also wanted to do something slightly different. I wanted to develop foods for those with ever-increasing food allergies and conditions—bread products for those on the LowFODMAP diet or the KETO diet in addition to those with gluten limitations and all of my Celiac friends. I envisioned something more tailored with a boutique and personal approach. And I needed to get back into the kitchen.
New Flours and a New Model
Now in 2021 I am thrilled to be starting a new company and a new business model with a new line of products: Harmony Baking Flours: Flours in Harmony with Your Body.
After countless experiments with different formulas, I found what I was seeking. These new breads are delicious and flavorful, the texture slightly stretchy, and the carbs, fiber, and protein are right where I wanted them to be. The pancakes are light and fluffy; the muffin recipes are full of flavor without too much density.
Friends who tested these new products were thrilled and wanted them delivered to their doors overnight! That's how my new company was born.
Balancing Healthy and Delicious
As someone with both Celiac and Type 1 Diabetes who benefits from the LowFODMAP diet, I have only created baked goods that I can eat. I find that others also benefit from this decision. So many tasters and friends praise the taste but also comment that they are surprised that they feel better, too.
The new flours are gluten-free, KETO friendly, LowFODMAP compatible, and address the needs of diabetics, both Type I and Type 2.
In many gluten-free bread and baked goods mixes, sugar dominates the ingredient listing. Because KETO diet followers must eliminate sugar and greatly reduce carbs, often these products include sweetener alternatives, which some people find hard to digest. All Harmony Baking Flours are sugar and sweetener alternatives free. Many of the mixes need absolutely no sweetener at all. For recipes where sweeteners can improve the taste, I provide recommendations for what to use and how much. The decision to add them is ultimately up to you.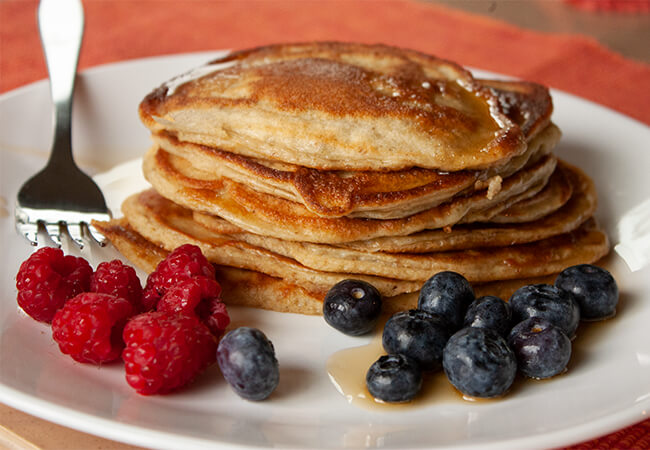 You will discover that the taste of these baked goods is out of this world! This is really what fresh baked breads are all about. Harmony Baking Flours is the exquisite balance between healthy and delicious.

Harmony Baking Flours is committed to using only the highest quality, and (when possible) locally sourced—ingredients. To provide these products at a reasonable price, all of my mixes will only be sold online. This allows me to personally provide you with the freshest and most cost-favorable products possible.
---

I am also committed to finding a way to make products for any diet restriction. Click here to learn more about my custom blends.
Gluten Free, LowFODMAP

Regular price

Sale price

$10.00

Unit price

per

Gluten Free, Chickpea & Hemp Bread Mix

Regular price

Sale price

$10.00

Unit price

per

All Purpose Flour, Gluten Free, Low FODMAP

Regular price

From $10.00

Regular price

Sale price

From $10.00

Unit price

per

Gluten, Dairy, Soy, and Corn Free

Regular price

Sale price

$10.00

Unit price

per